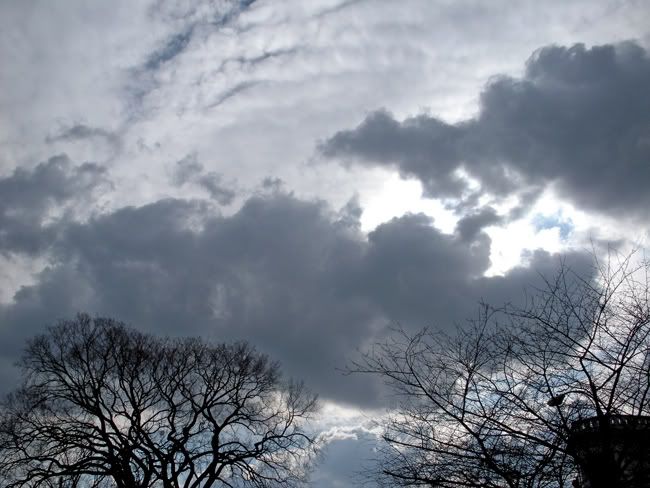 "The white bees are swarming," said the old Grandmother.
"Do they have a queen too?" asked Kai, for he knew that real bees have such a ruler.
"Yes they have," said the old woman. "She always flies right in the center of the swarm, where the most snowflakes are. She is the biggest of them all, but she never lies down to rest as the other snowflakes do. No, when the wind dies she returns to the black clouds. Many a winter night she flies through the streets of the town and looks in through the windows; then they become covered by ice flowers."
"Yes, I've seen that!" said first one child and then the other; and now they knew that what the Grandmother said was true.
--from The Snow Queen* by Hans Christian Andersen
I love snow, I always have, even when I lived at Lake Tahoe where we received an average of eighteen feet every winter. It always feels like a blessing to me, including situations during which there's enough of it to make my beloved routines inconvenient. I actually like shoveling, I have excellent clothing technology in my wardrobe to keep me dry and warm. What's not to love? After a walk through the snow, there's nothing that makes me happier than tucking myself inside the house, making soup, watching the white stars fall and settle.
I love the crunch of snow underfoot, the way dogs leap and play in it, the communities of snow people that rise all over Capitol Hill in the wake of the storm. I love the way snow softens sound, reduces traffic, and makes everything look better.
Possibly it's my vivid memory of all those lifetimes I had during the Ice Age that made me such a lover of snow. Who knows? Who cares? I'm happy today because it's snowing. I think that qualifies as a cheap thrill, yes? Oh yeah!
*As it turns out, the Snow Queen is not very nice. Great story, though.