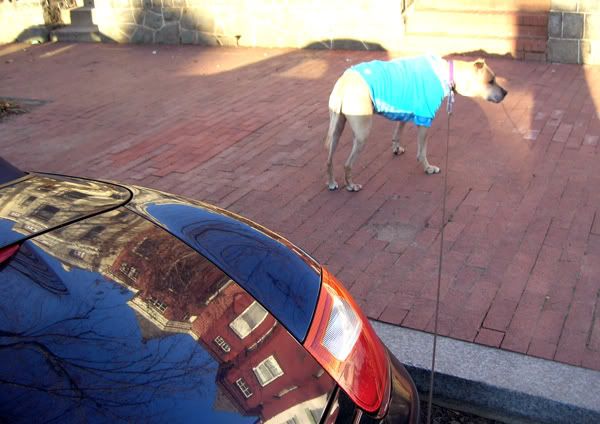 The first time I saw Jake he was three months old, the cutest, sweetest little thing.
Later in our relationship, he became a bombastic, ecstacy/despair exhibiting crazy dog. He was so powerful, but he was SO crazy. Those were challenging years. I used to love to watch him run laps around Precita Park in San Francisco, All the other dogs would join in - they would run counter clockwise, for five or ten minutes at a time, full blast around us dog owners, standing in the center of the swirl almost in awe.
Now Jake has become my elder. He is so old, fragile, forgetful, lazy, cranky - you know, all the tendencies that develop in old age.
It's bizarre to exist in a different temporal reality than Jake's, a reality in which my life is passing by,
oh my yes,
but at a much slower pace than Jake's.
I know he's not dead yet, but ... still. Look at that droopy tail. Jake's an old geezer these days. Of course I love him still! May we all live long enough to get saggy.