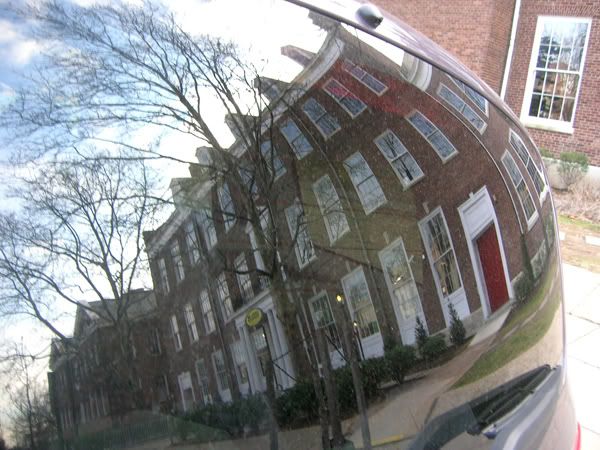 Today was my first day at Results, the gym, a place I'm going to be working a couple of half days a week. It's going to be fun, jovial and convivial, a nice balance to the serene tranquility of my usual workplace. Gyms are happy places because the people there are taking care of themselves, feeling good about what they're doing. All of us tightly wound Washingtonians need ways to release energy; sweating and breathing hard really helps.
I was so happy to work exclusively at Healing Arts for many years, though the last couple of years have not been as satisfying. Creature of habit that I am, I would probably dig in my heels and stay at Healing Arts forever. Fortunately the universe is showing me, without a shadow of a doubt, that the time has come to make the changes I've been contemplating. I tend to shy away from change even when it's clear that it's inevitable. After I finally work up my nerve to do something about what's no longer working, I always wonder why I waited so long.
Taking a couple of shifts at the gym is my first step out of the old pattern. OK. Onwards & upwards!