The rain woke me early this morning. Instead of fighting to go back to sleep, I lay there listening to the music of the storm, woven into the song of the mockingbirds whose nest is outside my window. Birds don't usually sing when it's raining, but these mocks are not intimated. They'll sing when they damn well please, thank you very much.
I really like that about those birds, their intrepid natures, their brash and beautiful songs. And I love the sound of the rain. At last the land here is being replenished after a very dry spring.
On my mind this morning is the true preciousness of life here on planet earth. We struggle and strive, we work so hard! And yet for many, the very best they can do will never seem like enough - for themselves, for their families.
I know a family undergoing a crisis, the details of which are not important. What I'm struck by is how the situation has brought out the very best in every one of them. They have united in love and opened their hearts to each other as well as those nearest and dearest to the family.
It is unfair, yes, but extraordinarily beautiful to see how these people are rising to the occasion. Sometimes people run away or become angry, or drop into a bottomless depression, but not this family. I am in awe of their strength, their faith in themselves and each other. It's a beautiful thing. I honor the nobility of this family and all families who are undergoing difficulties. This year of the black water dragon is stirring deep, dark waters for so many people! It's a hell of a year.
But I am not complaining. Life is good and I am grateful. Shalom.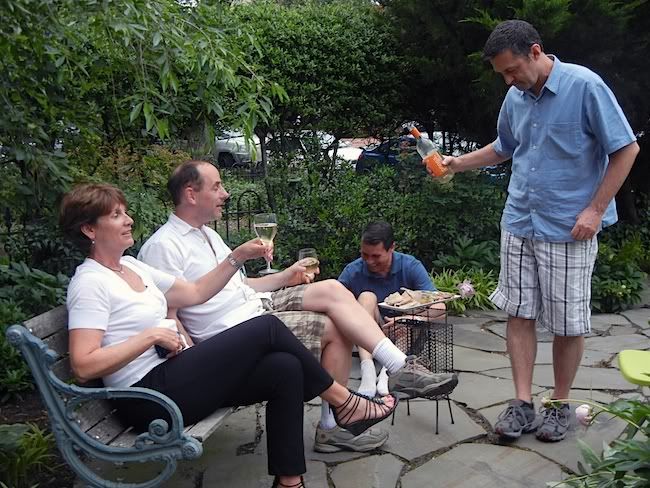 Cocktails on the terrace at the chateau Sunday late afternoon. Ahhhh!