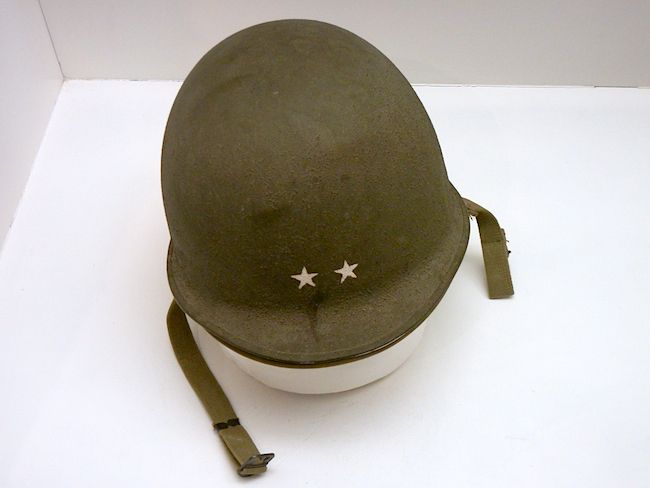 Every year at this time, the Dead whisper to me. In particular since I've lived in DC, it's the dead soldiers who want to tell their stories, sing their songs, pass on what they remember. This year my work with the dead is all about World War II.
Please don't ask me to explain the affinity I have with dead soldiers - I am the biggest pacifist you are ever likely to meet. For whatever reasons, they talk to me, and with respect I listen carefully.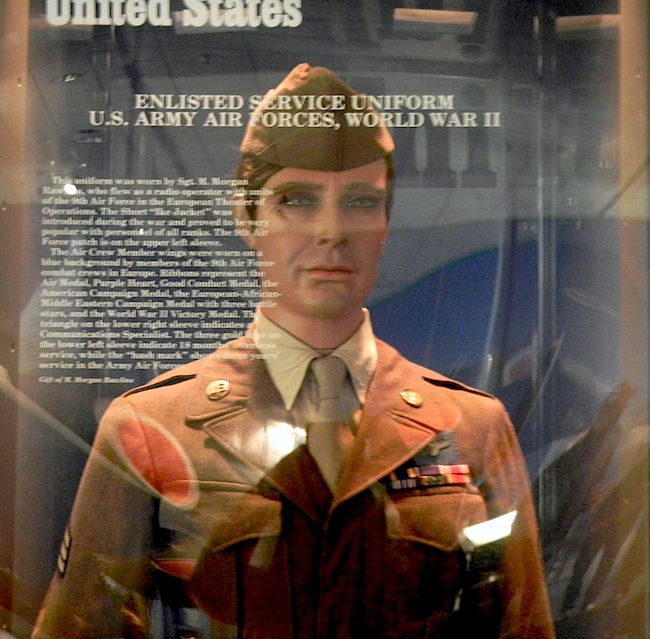 He looks so sad.
World War II was awful. They are all awful, yes. But WWII, good lord. 60,000,000 people died in that war. Six zero, zero zero zero, zero zero zero. It is completely inconceivable. A big storm passed through the western world between 1939 and 1945, sucking everyone into its dark energy.
In every country affected, men, women and children did their bit, scrimped, lived on very little food, did what they could for the war effort. They endured hardships we can hardly imagine now.
Though in fact the United States is involved in fighting wars all the time, unless we're in contact with living soldiers, that fact can slip our minds very easily. In WWII, no one ever forgot it was happening.
An American W.A.S.P.
The fact that women were empowered to get into the workforce, because of all the men were fighting, is sickening. It's no way to become empowered!
I spent a considerable amount of time at the Air and Space Museum today, looking at and touching WWII aircraft, gazing at the photos of the famous pilots (from every country involved - the exhibit is quite democratic in that way). There were mannequins dressed in the uniforms of each country, standing in glass boxes in a shadowy aisle on the second floor. As I started up the stairs to have a look, I heard a little kid say he was scared. Hell yeah - I was too. Not so much in the main display, but that dark aisle up the stairs, the one with the mannequins, is creepy enough that the hair on the back of my neck stood up.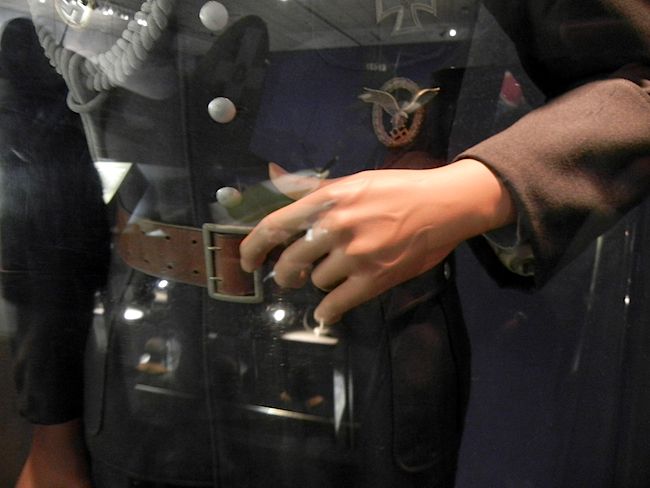 Creepy. A mannequin with veins? It's like Madame Tussaud's.
The people who fought in that war were part of the Greatest Generation. They survived the Great Depression, then gave up everything to go to war against the Axis powers. My mother drove a truck during the war, delivering supplies to a munitions factory. My father was in the Army. He taught hand-to-hand combat.
I honor my parents. They were tough, way tougher than I am. My hat is off to that entire generation. May those who have passed away lay down now and rest in peace. May those who still linger pass away peacefully, leaving all the memories of that horrible war behind.
We will remember you, I promise. What is remembered, lives. Shalom.