I finished the happiness survey this week. The results are rather hilarious, though provocative. For instance according to the samples taken during the last 3 weeks, I'm happiest when sitting at the Matchbox bar. Ha! Though I enjoy my sojourns to the Matchbox, there's no way I'm happiest there. I had been drinking when the survey text arrived, so I was not as measured in my responses to the questions. I'm sure I pushed the slider all the way to VERY GOOD when asked how I was feeling.
Where am I happiest? I've been asking myself. Happiness for me is not connected to location, not even in the chateau or at the Matchbox bar. By "happy" I'm now thinking of being in the flow of the moment, undistracted, and minus the almost constant, low-level self-scolding I discovered is a part of my mind's ongoing monologue. OK, in order, I am happiest when:
1. Praying. I am not always happy to meditate, but I'm always happy while praying.
2. In conversation with someone I love.
3. Writing
4. Walking around in this beautiful city
5. Cooking
6. Working
7. In the shower. Hot water brings everything into balance: body, mind and spirit.
8. Futzing with pics in photoshop
9. Cleaning house
10. Dancing
The things that interfere with my happiness mostly have to do with being in physical pain of any kind, or when I have not been able to sleep well or have not eaten the right food. If I eat well, I am happy, if I eat poorly, I am queasy and when I'm queasy, it's hard to be happy. Same goes for times when I'm tired, sleepy, or have been sitting around too long. The bit about being what I eat is key to understanding how miserable I was growing up. That was during the 50s and early 60s so you can only imagine what I was eating. My stomach hurt all the time. No wonder!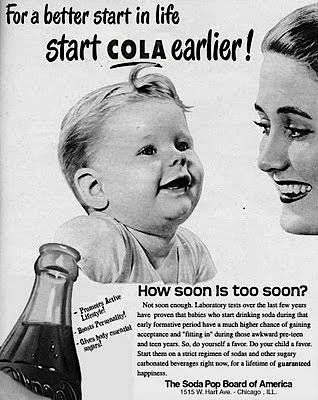 "Boosts Personality." Whoa. Google 50s food ads. Scary!
The jewel of wisdom from this experience is pretty simple. If I'm not feeling happy, rather than sitting around self-analyzing, something that doesn't help as much as I think it should, I need to pray, then get off my ass and do something physical. If I can self express in some way, such as cooking or writing, or engaging in conversation with someone I love, my world of unhappiness can be turned around, just like that. Snap! It's a great lesson. Thanks, Harvard Happiness Survey!
Happiest Sunday, y'all. Shalom.